Y Combinator has backed HOMLI, many congratulations team Homli
coreview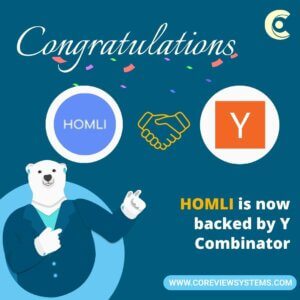 It is with a great deal of excitement that HOMLI(YC S22) announces its acceptance into the prestigious Y Combinator program! Many congratulations to Co-Founder Antonis Mitropoulos, Nikos Legbelos, Tim Ioannidis, and the team at HOMLI (YC S22)!
HOMLI is a modern, scalable real estate brokerage that helps European consumers sell, rent, and buy real estate. To provide their clients with an exceptional experience, they integrate the latest technology with a strong focus on customer service. In buying or selling a home, they strive to make the process as simple and straightforward as possible.
The CoreView Systems Private Limited team is proud to support other companies that are working hard to create a platform with millions of users. Let's celebrate the progress of our industry's leaders.
For more insights and details, read here: https://bit.ly/3b1iRZO