Industrial Next has raised $12 million in funding
coreview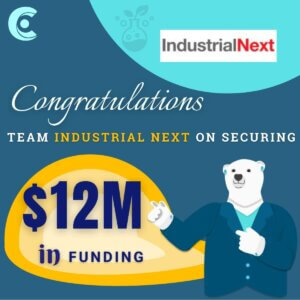 Industrial Next (YC W22) has raised $12 million in funding to provide EV and consumer electronics manufacturers with truly autonomous manufacturing. Congratulations to Industrial Next's founder Allen Pan and the rest of the team!
Industrial Next delivers autonomous manufacturing to every automaker and another producer. Their technology enables our customers to produce more with less while reducing their environmental impact. With Industrial Next, producers can increase efficiency, throughput, and product quality while reducing waste and inputs.
At CoreView Systems Private Limited, we are pleased to recognize businesses that have put in significant effort to develop a platform with millions of users. We commend the top professionals in our sector for their accomplishments.
For more insights and details, visit: https://bit.ly/3NuNbcA