Mintlify, a Y Combinator startup secured $2.8 million in a seed funding
coreview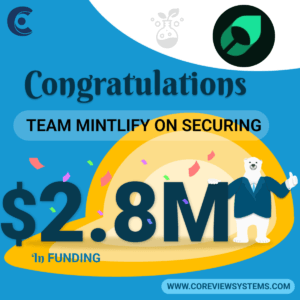 Mintlify, a Y Combinator startup from winter 2020, announced that it secured $2.8 million in a seed round led by Bain Capital Ventures. Many congratulations to cofounders Han Wang and Hahnbee Lee, and the entire Mintlify team!
Mintlify is the backend for world-class documentation. They make it easy to write, manage, and publish your docs. From a single, intuitive interface, you can write in any language, manage team members and permissions, and publish to any platform. With Mintlify, you get enterprise-grade features at a fraction of the cost.
We are happy at CoreView Systems Private Limited to acknowledge firms that have worked hard to create a platform with millions of users. We congratulate our industry's leaders on their achievements.
For more insights and details, read here: https://bit.ly/3M0Pd3B