Playing Corporate Cricket- An interesting Experience
coreview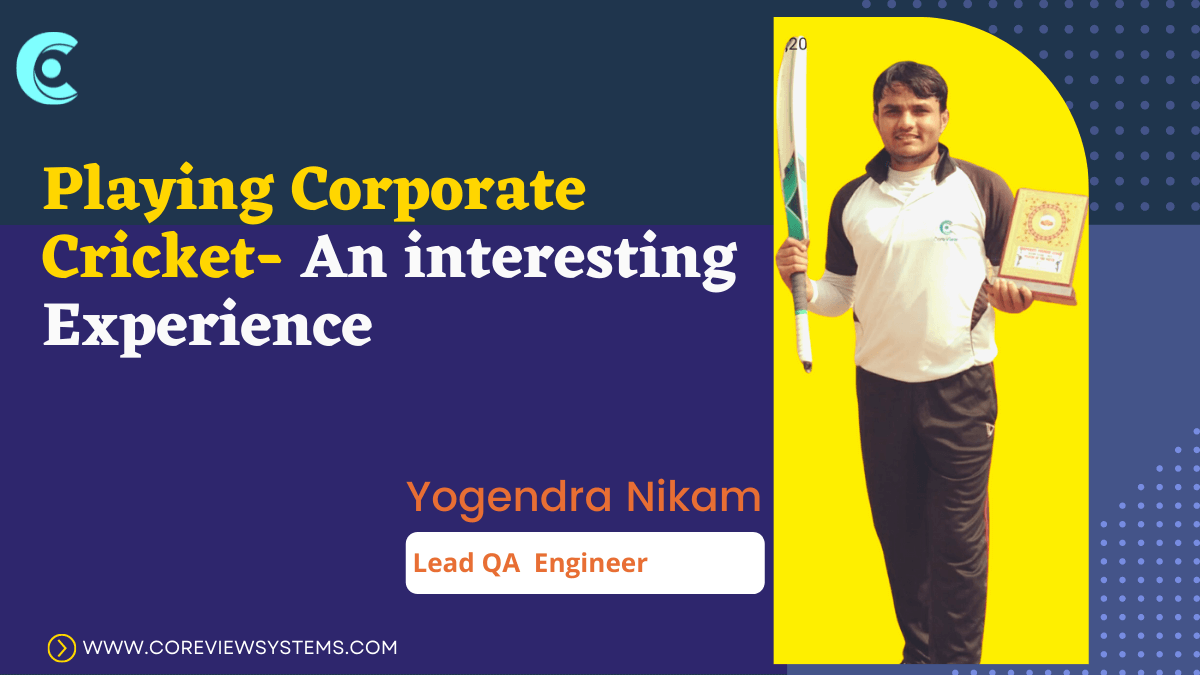 For someone with only six months of experience, working alone can be difficult. But if you have the confidence and ability to communicate, it's possible to successfully work in a team.
My nine-month experience with the company saw me being included in meeting with a new customer, showing the limited confidence that I had. I am now a lead QA engineer that tackles a team of 15 members and even have been working for 5 teams that successfully completed a GA release on time. And I am proud to work in a company where I have room to grow.
I had never seen security tools on Windows before, but when I saw them on Linux, I liked them better. Now that I have worked in the Linux environment over time, my passion for it has only grown. I observed when working with Oracle on RAC that if you don't take up new challenges and learn new things, then you won't grow and grow with it.
It's a dream for every employee to get an appreciation certificate, but when your team also gets appreciated it's like a dream come true. Thanks to this, I have been recognized by my clients for my hard work and dedication to completing goals.
With help of CoreView, I continued my habit of playing corporate cricket and this was better since it helped me to improve in patience, responsibility, and leadership.
When an organization values your work and provides you with guidance, managers that support you, and a proven determination to succeed, it's easy to be thankful.
A brief snapshot of the employee experience-
Agile Implementation & ETE work procedure of Agile software development methodology
Managing multiple teams and projects at the same time can allow you to work on many more diverse tasks.
Get an inside perspective of vsphere & VM operations.
Learn what a Release Manager does
How to set up and test installation and Upgrade testing on QA, Integration,  Beta, Prepod, Prod setup.
What is important about the setup to release management?
Customer interaction is crucial because the better you know your customer, the more effectively you can do your job.
How are employees dealing with balancing work, home, and personal life