How to make AI adoption easy: 7 tips for businesses
coreview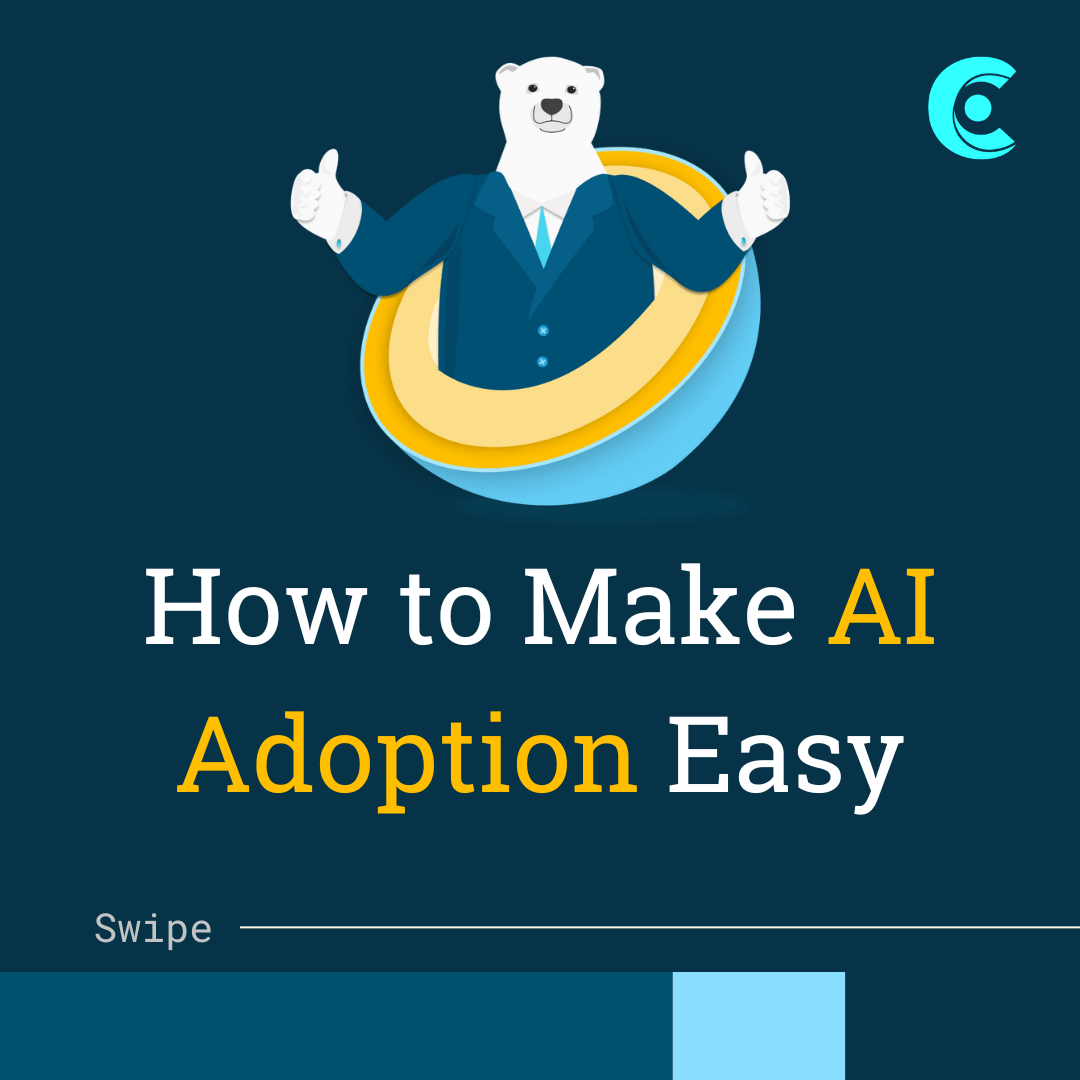 Here are some suggestions for successfully implementing AI in an organization.
Understanding of the technology: Understanding the capabilities of present AI is crucial for the company and employees. The team leads should become familiar with predictive machine learning and analytics and educate others of these topics.

Problem  Identification: Once everyone has finished the fundamentals, list the problems that AI is intended to solve. Integrating new processes with the ones already in place is made easier by exploring challenges with various solutions. In this manner, the company can use AI to solve business issues while retaining the uniqueness of the existing process.

Identify the gap in internal capability: The deployment of AI within the company involves many steps. Focusing on the organizational business goals that need to be obtained via the use of AI and the resources you have to discover and evaluate it will help to ensure that everyone is operating at the same level.

Build an internal team or work with vendors: While it is recommended for a business to develop AI internally in the long run, there may be a number of restrictions on this as well. For instance, it might not be the greatest idea to hire an entire team to investigate the AI requirements if a company operates in the retail, manufacturing, or SME sectors of the economy. Not only will it take a lot of work, but it will also cost a lot of money to hire the right candidates. The best choice for a specific solution is to collaborate with an AI vendor to develop specialized AI solutions.

ROI: Yes, you must evaluate the technology's potential and the financial benefit of its execution, just like you would with any other commercial venture. ROI generation takes a very long time, even for successful AI projects.

Incorporate data-driven decision-making: Adopting AI within a company is anticipated to enhance daily operations by providing data insights to employees. Since individuals do daily tasks, the company must develop a culture of data-driven decision-making that includes everyone, from the C-suite to the lowest levels.
7.Budget for AI adoption: Just as with research and development, businesses must plan a budget for adoption           initiatives. Workflow design, training, and change management are all involved in integrating AI tools. Before               developing an AI deployment strategy, these developments must be taken into consideration. Why? As a result,           the team has an easier time using AI technologies and has more time to prepare for bad situations.
what are your tips for successful AI adoption in your team?