Clutch awards CoreView among India's top software developers for 2022
coreview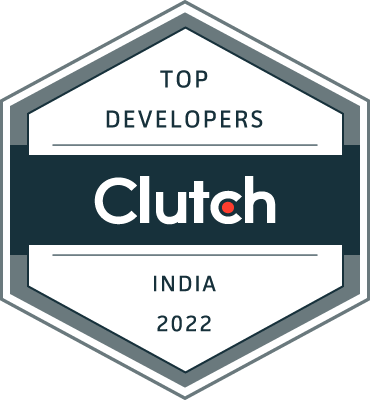 At CoreView, we provide the right mix of technology expertise, domain knowledge, and business acumen to solve today's complex enterprise software challenges. Whether you are building ground-up solutions or working to modernize existing workflow, we are your best choice for a technology partner in developing scalable, secure, and compliant enterprise software products. We believe in working together to achieve personal and professional growth.
It has recently come to our attention that Clutch's research showcases CoreView as one of India's leading software development companies. For context, Clutch Clutch is an established platform in the heart of Washington, DC, committed to helping small, mid-market, and enterprise businesses identify and connect with the service providers they need to achieve their goals.
Throughout the year, Clutch highlights its highest-ranking firms across industries and locations. The Clutch Leader Awards recognize companies' commitment to building their expertise, providing stellar customer service, and producing high-quality results for clients. In addition, these firms meet their methodology's standards of excellence and can be trusted by potential B2B buyers to excel at new projects.
We are thankful to our clients for trusting us to tackle their projects, and we are incredibly grateful to those who took the time to leave us a review on our Clutch profile. This serves as a motivation to provide top-notch service and working experience to our clients. Take a look at what they had to say about working with us:
"They were very professional and responsive. They delivered promptly, and if something weren't going to be done on time, they'd notify us." – Sharad Mittal, CEO & Founder, Kinivo
Do you have a development project in mind? Get in touch with us, and one of our team members will get back to you shortly.