Can AI Elevate Financial Services by Giving them a Human Touch?
Sachin Kalaskar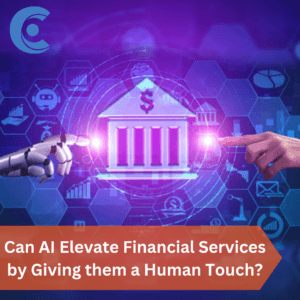 AI can revolutionize financial services, improving customer experience and increasing accessibility to underserved communities. This could be achieved by offering more personalized services and expanding capabilities by enabling new customer solutions.
Recognition of AI in Financial Services
A growing number of financial service executives are using AI in their operations and customer experiences
A survey showed that 48% of 500 executives considered advanced data analytics important
34% cited AI and machine learning as crucial
A study by Deloitte AI Institute reported that 32% of financial service executives use AI.
Challenges with Implementing AI
Implementing AI and machine learning still needs to be improved for many financial services companies.
Role of AI in Humanizing Digital Services
First Tech Federal Credit Union's Chief Digital Officer notes the complexities of implementing AI and machine learning.
AI can help re-humanize digital services.
First Tech Federal aims to use AI to provide personalized and relevant services to customers.
Goals of AI Implementation
To be relevant to the customer's needs
To provide a warm and engaging experience
What do you think about this?