Preparing Your Team in the Age of Technology
Sachin Kalaskar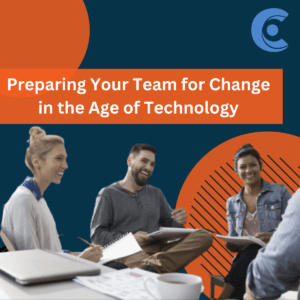 As a leader at a large technology company, I've seen firsthand how disruptive new technologies can be. From the introduction of computers and the internet, to the rise of artificial intelligence and even language models like ChatGPT, these changes have transformed the way we live and work.
However, with these changes comes uncertainty and disruption, which can be unsettling for teams. As leaders, it's our responsibility to not only adapt to these changes ourselves, but to prepare our teams to do the same.
Here's my step-by-step plan for leaders to prepare their teams during such inflation points:
1. Acknowledge the change: The first step is to acknowledge the change and the impact it will have on your team. This is an opportunity to set expectations and communicate openly about what's ahead.
2. Assess the impact: Next, assess the impact the change will have on your team. Will it require new skills or processes? Will it change the way your team interacts with customers or stakeholders? Understanding the impact will help you identify the skills and resources your team needs to adapt.
3. Develop a plan: Based on the assessment, develop a plan for how your team will adapt to the change. This plan should include clear goals, timelines, and milestones, as well as any necessary resources or training.
4. Communicate clearly: Communication is key during times of change. Be transparent and communicate regularly with your team about the progress of the plan, any changes to the timeline or goals, and how their roles may be impacted.
5. Provide resources and support: Change can be challenging, so make sure your team has the resources and support they need to adapt. This could include training programs, coaching, or access to new tools or technologies.
6. Celebrate wins: Finally, celebrate the wins along the way. Acknowledge and reward progress, no matter how small, to keep your team motivated and engaged.
Leadership during times of massive disruption can be challenging, but by acknowledging the change, assessing the impact, developing a plan, communicating clearly, providing resources and support, and celebrating wins, you can help your team adapt and thrive. Let's embrace the changes and opportunities that technology brings, and continue to evolve and innovate together.
What are some of your tips to prepare your teams to navigate through such tough times of massive disruption?