Interviewee Referral
coreview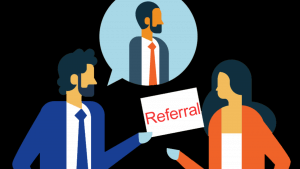 The CoreView #recruitment process is a hard nut to crack.
There are layers of filters that check for technical, professional, personal competence, at levels that are relevant for the position being filled. Along with deep technical knowledge, CoreView looks for logical abilities, clarity of expression, and attitude towards work.
The result is a #team of professionals that are #best in the class.
A few years back, we #interviewed Aakash for a senior position. Aakash was very #impressed with the way the interviews were conducted and carried over a fantastic impression of his experience at the selection process.
Incidentally, a few days later Aakash was talking to his #friend Devesh. Devesh in his organization was facing a huge technological #challenge, and he was looking for a software services company to help them. During the interaction, Aakash realized that CoreView can definitely help Devesh since they have the required depth of knowledge.
When Devesh approached CoreView for evaluation, he was glad that he talked to us. Since then we have been working together as #businesses and CoreView has completed several projects including the one we started with.
No wonder CoreView has solved many challenging problems over the last decade.