How do I achieve Retail Customer Experience 2.0 for my Retail Business?
Sudhanwa Rajurkar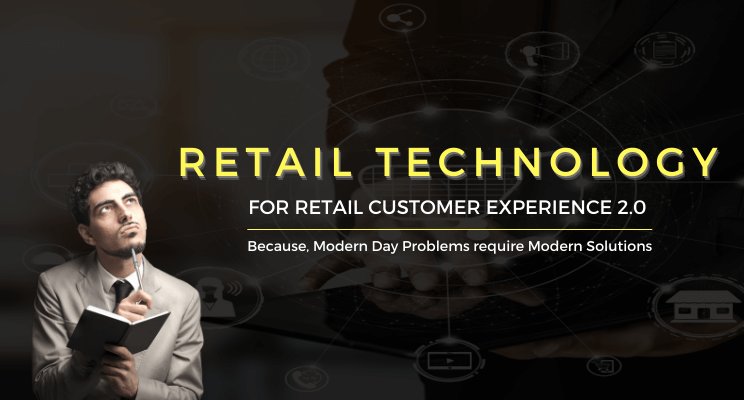 In a previous article Are you ready for RCE 2.0? I discussed the changing expectations of customers post-pandemic, and the new level of Retail Customer Experience that retailers need to achieve to cater to them.
In this article, we will see how to implement it for your retail business.
RCE2.0! It's nice to hear it, but how do I achieve it for my retail business? This is the obvious question that will be asked after reading my previous post, RCE2.0. RCE2.0 talks about changes in the approach of customer shopping behavior, and ways to address it. Customer shopping behavior is increasingly getting a more emotional, personal angle to it. How do we actually define the CE to address the customers increased mindfulness, cost consciousness, safety-first approach? How do we actually consider the design pillars of the RCE2.0 in the actual implementation?
RCE2.0 is not just theoretical, there are a lot of exciting technologies to back it and implement it.
Of course, the technology in itself is not a solution, but technologies have become powerful enough for someone who wants to and can craft an RCE2.0 solution using it. Let's try to break down RCE2.0 to what does it mean in the Retail business, and how best it can be implemented. There are multiple Customer touchpoints to a retail business, both offline and online, e.g searching for what they need, querying about product details, checking the price, checking reviews from other users (online or through sales reps), looking for alternatives, checking for discounts and offers, payments, collection, customer care conversations/queries, returns/exchanges. RCE2.0 covers the experience at all these touch-points … RCE2.0 could mean the following (at a minimum) to retail business …
Personalized Shopping Experience:
Tools and systems track customers across channels and monitor the nature of products they search, by 'getting into their mind'. Natural Language Processing (NLP), Machine Learning (ML), and other technologies can process huge amounts of unstructured consumer data, and closely mimic talking to physical sales assistants, thereby knowing their intents, sentiments and responding accordingly. This can be used for online and in-store shopping experiences.
Virtual Sales assistants build using Conversational AI, NLP, NLG, and ML can help you search for what you need more mindfully and in a natural way without preset options and flows. It will help consistently replicate the experience of talking to a sales representative, to every customer, giving a more personalized shopping experience.
The data generated above can be mapped in creating the desired experience for customers through innovation leveraging AR/VR technologies, towards hyper-personalization.
Virtual AR fitting rooms and try-on will reduce the number of returns post-sales.
Personalized promotions can be designed to draw customers from both online and physical store data with product recommendations, resulting in better personal interactions, higher sales, and brand loyalty.
Retail Analytics:
(This indirectly affects the RCE2.0 in a way that it ensures the availability of goods needed at the right locations, thereby reducing the chances of customers not finding what they really need. Which results in a bad experience.) – Predictive analytics using AI is helpful for sellers to stock goods in warehouses closer to the bulk of the demand for faster delivery and resource optimization. – It will also be extensively used for demand forecasting, logistics, and providing recommendations by transforming data into actionable insights. – RFID solutions allow retailers to experience a level of accuracy of over 98%, showing exactly how much stock they have, what they are missing, where that stock currently is, what needs to be replenished, and what may be bloated inventory, etc. "Bricks And Clicks" is the New Success Mantra. The difference in RCE2.0 for online and in-store shopping is blurring
AI and algorithms are being used for hands-free contactless payments, self-check kiosks, and mobile check-out.
Video consultation to customers will go up as there is a higher impact on buying decisions when a salesperson is involved.
The use of robotic store assistants will increase leading to safety and efficiency.
Geo locally aware smart assistants can help in curbside shopping and curbside hand-offs, BOPIS
Senior citizens and Physically challenged buyers can use kiosks with NLP-powered sales assistants to search, review, pay, and collect what they are looking for without the inconvenience of roaming in the big box stores.
Technology is matured and available for those who can envision the solutions and build them.
RCE2.0 solutions powered by #Conversational_AI, NLP, NLG, ML, Cloud promise a scalable, consistent, mindful experience to all the retail customers, online and in-store. It promises to unlock hidden opportunities to the retailers which have been there but were unnoticed till now. In the next post, I will share more information on the RCE2.0 solutions for the personalized shopping experience.
#retail #conversationalAI #customerexperience