CoreView congratulates Kemp on the acquisition by Progress for $258M
coreview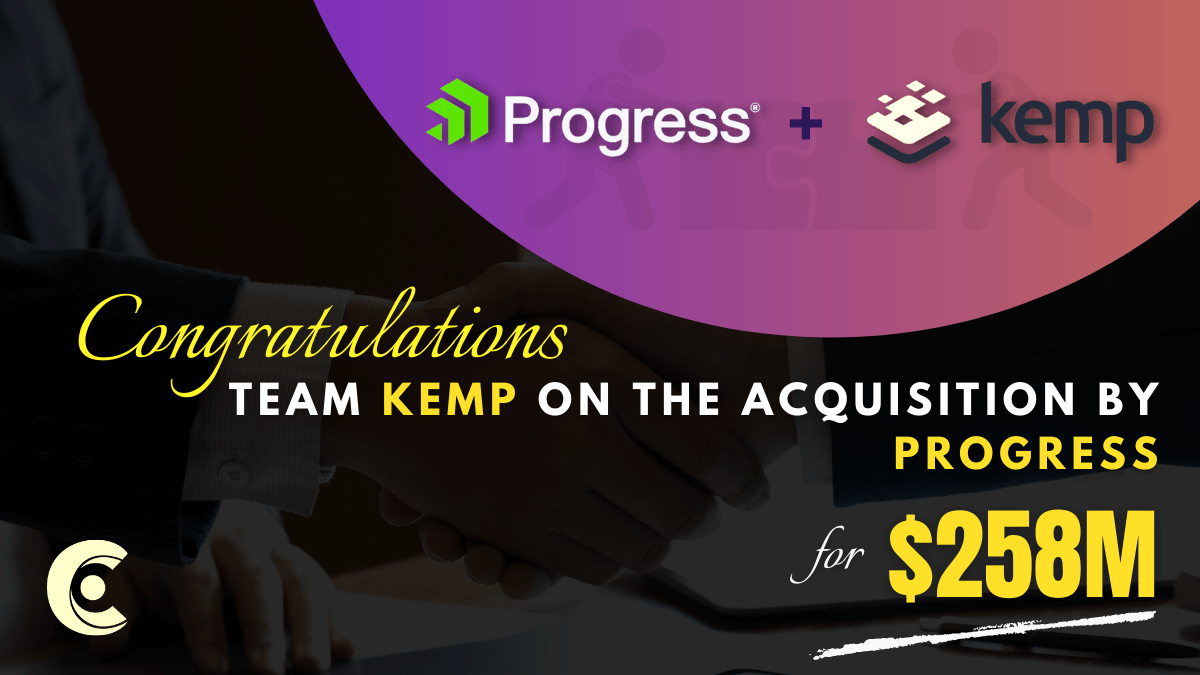 Many Congratulations to Ray Downes and Kemp on the acquisition by Progress for $258 Million!
Being the world's most popular Virtual Load Balancer, Kemp has rolled out more than 100000 deployments in 138 countries.
Redefining load balancing and application delivery with simplified deployments and top-notch support has helped Kemp to pave its way to innovation.
Kemp's revolutionary load balancing solutions offer high performance and secure delivery of application workloads to highly scalable products.
As an industry peer building massively scalable products, we understand how tough these challenges can be. And that's why at CoreView Systems Private Limited we honour companies that build solutions that impact the lives of millions of users worldwide and celebrate their success.
The always-on application experience company helping enterprises deliver, optimize and secure applications and networks across any cloud or hybrid environment, is now all set to extend its horizon to the next level, with this acquisition.
Yogesh Gupta, CEO of Progress; the leading provider of products to develop, deploy and manage high-impact applications, while sharing his thoughts on this acquisition said that "Now more than ever, businesses recognize that their applications must always be available and highly performant. The Kemp products address this exact need and complement our portfolio of best-in-class products to develop, deploy and manage high-impact applications."
For more insights and details on this, please visit: https://cutt.ly/dE5dkR6