2022 year in review
Sachin Kalaskar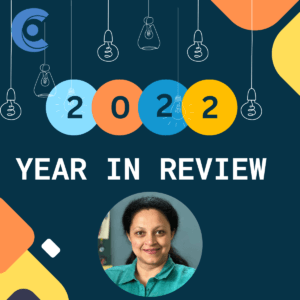 It has been an interesting year for me as CoreView got acquired this year, and I took on a senior position. We navigated through a new organization, and I started posting weekly on LinkedIn. It has been a wonderful time. Time of growth and new learning, made delightful by the great team I work with.
Business is ultimately about people, the people you work with, how you interact with them, and how you respect them. There could be ups and downs in revenue and cash flow, but the people you connect with make the journey worthwhile! It sounds a little clichéd, but I realize it repeatedly as I add years to my work life. I guess the last week of the year is a time to get a bit sentimental.
This year we continued to concentrate on Data services with a more Insurance flavor. Working on creating pipelines, insights, and predictive analysis. We will continue to work with Data next year too.
Watch this space next year; we have some exciting things lined up in AIML – in Data and Voice.
Thank you all for reading my posts!
Wish you all a very Happy New Year in advance! We will meet again next year!