Women Power
coreview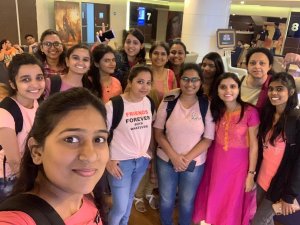 About a couple of weeks back, #AirIndia reported their longest commercial flight in the world from San Francisco to Bengaluru, covering a distance of 13,993 km non-stop over the #northpole.
The #flight was manned by (Shall I say womanned by ?) an all #woman crew consisting of Captain Zoya Aggarwal, Captain Papagari Thanmai, Captain Akansha Sonaware, and Captain Shivani Manhas.
A great #achievement indeed.
And I was not surprised that it was an all-woman crew. Women in India have claimed many such achievements in the past several times before, dating back thousands of years. Gargi, Maitreyi, and Lopamudra are familiar names from Vedic times.
#EKJanaki, #AnandiJoshi, First female prime minister #IndiraGandhi, First female president #PratibhaPawar, #MoumitaDatta, #MaryKom, and a lot more.
#CoreView Recognizes this fact very well. When I looked at the number of women employees in CoreView it has always surpassed the number of men.
We are an #equalopportunity employer and always look at our team members without a bias to gender, age, race, or religion. Only what matters is your #ability to perform the desired function.
Do you agree with me?