Injecting Startup DNA, in an established Enterprise
Sudhanwa Rajurkar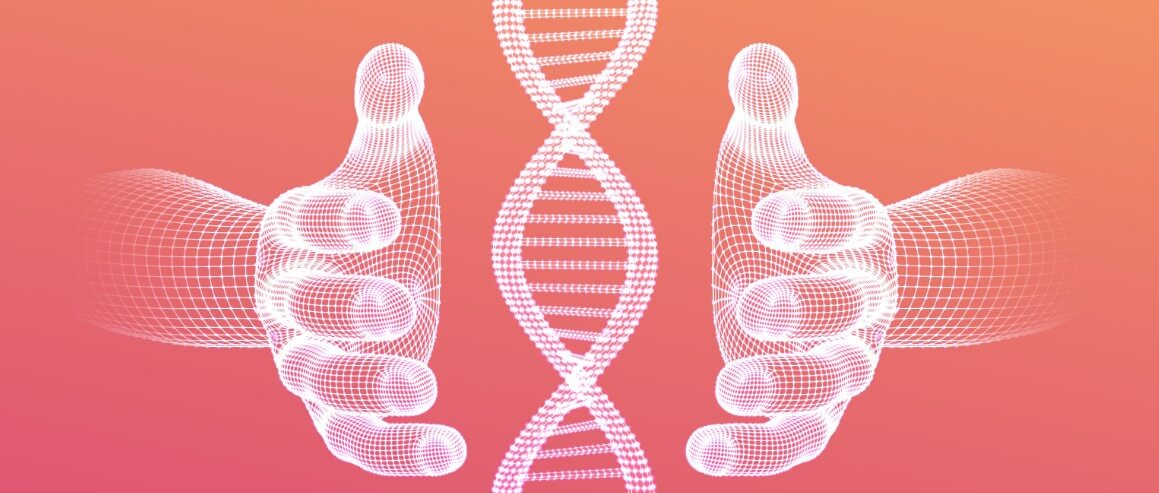 Startup DNA is focused on improving the chances of success for any new business. So what is it going to do with a market-leading, multi-billion dollar enterprise?
Well, I have an interesting story to share, which connects the above two, which are otherwise miles apart.
One of our customers (then … they were just prospects), a market-leading, multi-billion dollar enterprise in retail space, was facing a challenge that a lot of companies at their stage usually face. They catered to millions of customers through various channels like eCommerce, brick-and-mortar stores, enterprise accounts. They had grown through acquisitions, had a lot of legacy systems in place.
The company business being run on Legacy systems was facing a market challenge from the technology disrupters like Amazon. The customer repository was built over a period of years, was very functional and accurate.
The new-age customers are demanding absolute personalization in the shopping experience on all channels. Businesses have to innovate in giving the best customer experience to users, competition is catching u soon. Big does not beat the small anymore, but the fast beats the slow.
Their legacy customer system was now creaking, expensive to manage, and proving rigid to customize and make it ready for the next generation data platform, which can enable data science, and machine learning solutions on it. It could support existing applications but was proving to be a challenge when supporting new state-of-the-art AI/ML-based applications fetching invaluable insights for personalization of shopping experience.
They needed to re-engineer the centralized customer system, to evolve into a modern Enterprise Customer Hub, feeding into their end-user-focused innovations.
Being a large enterprise they had the who's-who of the software services vendors with the armies of engineers already entrenched there, working on multiple initiatives, maintaining existing systems, infrastructure management etc.
As a response to this new challenge, they responded by offering to raise yet another army of engineers for this project, rather than showing the path to the solution.
This new challenge in hand was going to touch all their applications which were dependent upon Customer Data. This was time and mission-critical. It was the heart of all their business systems. Hence the stakeholders decided to take a different approach, run this project like a new product startup, rather than yet another project in the company with dependencies on other teams, needing huge amounts of coordination. They needed a product-based approach, rather than a resource(s) based approach.
They talked to multiple service providers who could inject this startup DNA into this project and finally chose CoreView after a lot of diligence and multiple rounds of selection procedures. CoreView brought to the table a team of specialists equipped with a startup & product development DNA, rather than an army of engineers.
We were asked to replace the existing system, which meant combining all the customer data from sources like eComm, brick-mortar stores, enterprise accounts, and create a trusted single source of truth, which can be leveraged by various applications like marketing, sales, loyalties/Rewards, memberships etc..,
Their existing data store housed massive amounts of data, representing close to 320 million customer names and their associated data.
CoreView studies their existing system and chalked out a roadmap, which clearly showed them early signs of life in the project, and delivered the project in multiple small releases, where at every release an existing application integration was planned. This ensured business continuity.
Initially did multiple short POCs in iterations to zero down upon the best tech stack, for storage, middle tier, processing.
We came up with a plan to build the system, side by side to the existing system, and being able to replace modules through interfaces when they were completed.
We identified an open-source technology stack that was modern, easy to manage and extend, and well suited for the type of system we were building.
CoreView created a solution involving MicroServices based architecture, Enterprise Service Bus was used to facilitate the apps to request different services from the Enterprise Customer Hub, platform. Redundant data stores were designed to ensure fail-safe mechanisms, and ensure smooth working of existing systems, temporarily.
De-coupled, extensible MDM solution, seamless to consumers. Enabled seamless Integrations with Data lake, SalesForce, Marketing Data Marts, Membership programs
Built various data pipelines and subsystems for supporting real-time transactions, batch transactions, offline searches, application consumption.
At any given time, it was easy to switch back to their existing legacy system. The data was kept current in both systems.
All applications were integrated with the new platform, in a phased manner. All this happened without a flutter to the end-user experience.
The DataBases of both new and old systems were synched for almost a year (failback), before putting the old legacy system to rest.
Within this huge enterprise, we developed the entire solution like a product in a true startup intensity.
We injected a true startup, product development DNA in their mammoth IT environment, to get this product architected-developed-deployed.
In an iterative and Agile manner, CoreView delivered the platform, ready to deliver Clean, trustworthy, easily consume Customer data. We not only ended up removing dependency on a legacy platform with a very high operating and upgrade cost but also enabled differentiators like adding more customer intelligence.
The platform enabled building targeted data marts for supporting intelligent applications like natural language queries for marketing/sales intelligence.
This also saved the huge amounts of $$$, required for the operative, maintenance & upgrade cost of the legacy platform and application.
"The world is changing very fast. Big will not beat small anymore. It will be the fast beating the slow."
-Rupert Murdoch