What does it take to start an environmentally sustainable business?
coreview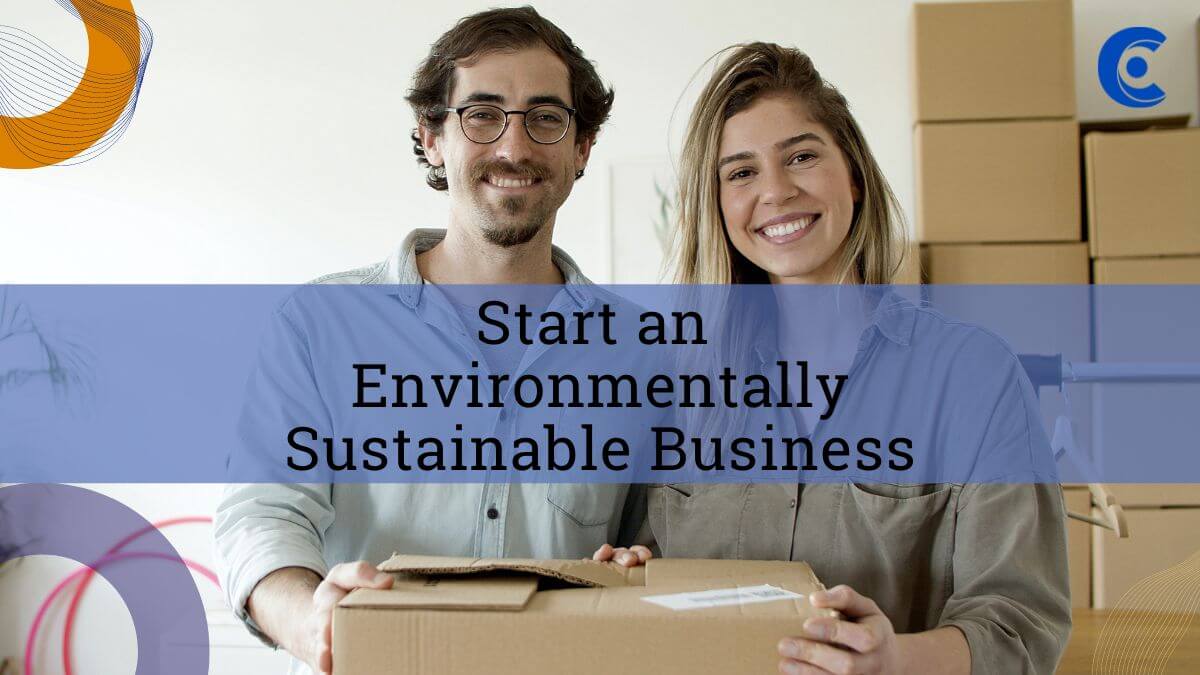 The planet might be the last thing on your mind when starting a business, but it shouldn't be. Business owners are leaders in the fight against climate change. Building sustainability into your business plan both reduces your environmental impact and encourages customers, business partners, and competitors to make greener choices.
As this blog post presented by CoreView details below, sustainability benefits brands too: Many consumers and businesses say they're concerned about environmental sustainability but don't feel like they're doing enough to make a difference. Consumers hold brands responsible for taking the lead on sustainable practices and are willing to pay extra for eco-friendly options. 
The importance of the triple bottom line
That's why modern businesses need to think beyond profits. Today, consumers and businesses measure success based on a triple bottom line of people, planet, and profit. Money still matters for sustainable businesses, but not at the expense of workers, communities, or the environment.
Adopting a triple bottom line approach isn't just the right thing to do, however. There's also a strong business case for environmental and social responsibility. Sustainability can strengthen your brand, attract and retain high-quality talent, increase supply chain resiliency, and improve business performance.
Address the bigger details first
As you dive into creating your sustainable business, there are some necessary details that should be addressed first. This starts with creating a business plan that matches both your growth and sustainability goals (more on that later). You'll also need to focus on gathering capital, like taking out a business loan or applying for a government grant. There are many grants available to startups with an eco-friendly angle. Next, you must decide on a business structure, and register your business with the state. It's common for new small businesses to choose the LLC structure since it affords asset protection and tax advantages. The best way to start an LLC is to use an online formation service. Once you get the nuts and bolts out of the way, it's time to dive deeper!
How to build sustainability into your business plan
Are you ready to launch your sustainable startup? There's never been a better time to be an eco-conscious entrepreneur. As you work on your startup business plan, focus on adopting sustainable practices in these key areas.
Overhead

(

Reducing waste

, making energy-efficient upgrades, offering remote work, reducing air travel)

Supply chain

(Sourcing responsibly, doing business with other environmentally and socially conscious businesses)

Production

(Reducing waste and emissions in production, choosing manufacturers with sustainable practices, using environmentally friendly materials)

Packaging and shipment

(Using

biodegradable packaging

, minimizing packaging waste, offsetting transportation emissions)

Social responsibility

(Donating to environmental

organizations

, sponsoring clean-up events, collecting e-waste and recyclables)
Authenticity in eco-friendly branding
After adopting sustainable business practices, you'll want to tell customers all about your efforts. How can businesses build sustainability into their brand image without greenwashing?
Integrate sustainability into your brand identity
Consider how logo design, color choice, imagery, and brand voice reflect your values. Are you communicating authentically, or hiding behind buzzwords and vague language? Don't think you're stuck with green because you're an eco-friendly brand! Recycled packaging, stripped-down design, and uplifting imagery convey sustainable values without taking "going green" too literally.
Execute a targeted social media strategy
Social media is a powerful tool for growing brand awareness and building community around your brand. Use social media to start thought-provoking conversations, encourage climate action, and reach new audiences through targeted social advertising. A social media marketer can help you grow your reach on social media and can help you execute a social strategy that resonates with your target audience.
Share environmentally conscious content
Content marketing grows awareness and engagement while establishing your brand as an authority on eco-friendly topics. Use content marketing to educate your audience, help customers make greener choices, showcase sustainable business initiatives, and provide a behind-the-scenes look into your eco-friendly practices. Patagonia is one example of a company that excels at purpose-driven content marketing.
Apply for green business certifications
A robust marketing strategy builds trust in your brand, but if you don't want to leave anything up to chance, green business certifications reassure consumers you're not greenwashing. Stick to respected third-party organizations that are easily recognized and use transparent certification processes. 
Practice what you preach
If you're going to promote sustainability, try to incorporate eco-conscious living into your home life as well. Recycle, use less water, and consider adding solar panels. 
To succeed in today's business environment, entrepreneurs have to think beyond profit and consider the impact their business has on the environment. Luckily, you don't have to choose between a profitable business and a sustainable business. With the growing demand for environmentally-responsible products and services, businesses can do what's right for the planet and succeed while doing it.