Profitable, Still Not Getting Investors?
Sachin Kalaskar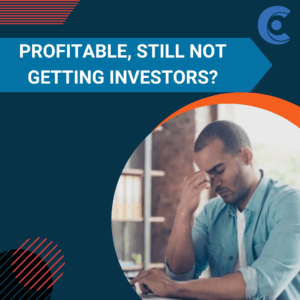 Harish opened the conversation. "Makarand, I have been running this business for the last three years."
I have been observing his business since he started. It's going well. He has almost everything that is required for the business. He wants to grow it further.
"I have been talking to various investors for growth funding. Here is what I have to offer –
• A leadership that is passionate about the domain and has enough knowledge and experience.
• Well-running business with happy customers.
• A stream of revenue growing steadily over the last three years.
• Need is established in the market, new sales are easy.
• Reasonable profitability, no debt.
• Clean cap table.
Even after having all of the above, none of the investors have shown interest so far. What could be going wrong?"
What is in your business that will attract the investors? Most of them will not invest for profitability. They will look for growth in valuation."
What can you give back to your investors? And when?