Why the Retailing in Shopping Season 2021 will be different, even from 2020?
Sudhanwa Rajurkar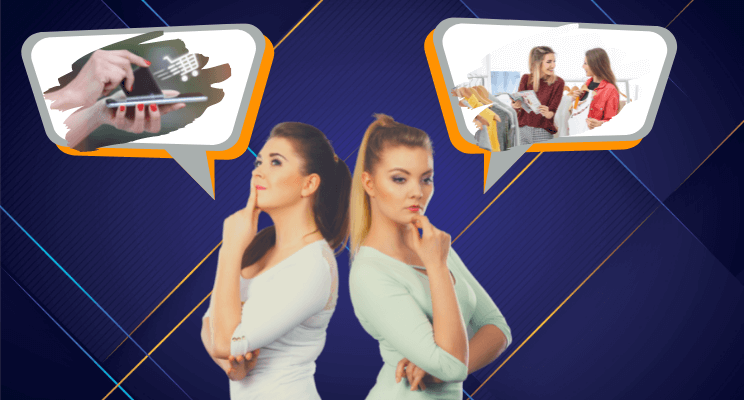 In 2020 many businesses pivoted to make quick changes for survival. There was a rush towards multiple contactless shopping mechanisms, online shopping. For retailers, in 2020 the focus was on survival rather than growth.
Customers were not stepping out because of the fear and then-unknown nature of Corona. Everybody preferred shopping from the comforts of their home. Retailers who could quickly enable contactless shopping, online shopping survived and thrived.
Now in 2021 with the vaccination rollouts, more and more people getting vaccinated, some of the scenarios are changing; restrictions for shopping and socializing are lowered. People have started are venturing out. Retail shops are opening up partially / fully in various places. The retailers are gearing towards stocking up for the holiday season and attracting customers.
But there are still uncertainties – What if Corona variants strike back ?, How many people will venture out? What could be the split between online and in-store shopping? How do I use technology to address these uncertainties? How do I maximize the upcoming shopping season?
Moreover, the last 2 years of the pandemic are changing the mindsets and shopping behavior of customers. They are becoming more mindful of their needs, more budget conscious and obviously prioritize Covid safety measures when shopping.
With this uncertainty looming large, the following factors will be key to maximize the shopping seasons
– Embrace RCE  (Retail Customer Experience) 2.0: The customer behavior has already changed in the last 2 years, know your customer better, rethink the entire customer experience from customer acquisition, payments, customer care, deliveries/pickup to make it more customer-centric, empathetic, and delightful for the customer. Rethink all of this for in-store and online customer experience.
– Think and align to long-term strategy: Focussing on the upcoming holiday season is understandable, but now having survived the immediate triage period, focus on consolidation of services and technology, making them sustainable, pandemic proof, and long-term focus for the new normal.
Retailers all over the world are wondering if the Shopping Seasons of pre-pandemic years, where crowds thronged the shopping streets and malls, would come back. The answer is probably no.
Once the pandemic passes, a lot of crowds would come back and fill the malls and shopping streets, but we think that it will never get back to old normal. The new normal has set in. Retailers need to realize that knowing their customers better is the key to success.
Retailers who are ready to experiment, automate, innovate their services, data using Machine learning will be better equipped to maximize in the new normal.
As a retailer, if you are questioning yourself about how to get an assured way to face these uncertainties, contact us at CoreView Systems to discuss how technology can help you out.