Employee Story – Arjun
coreview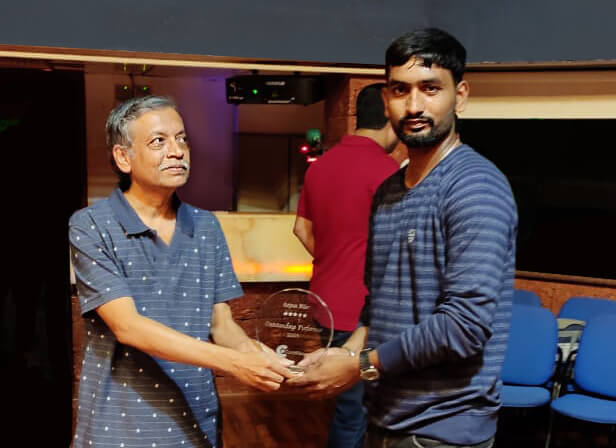 Since the beginning of my career, I have always worked very hard and taken up #challenges individually.
The work in CoreView provides me with so many technical challenges and a lot of #opportunities to improve myself. I have handled #development work on multiple platforms simultaneously.
Such challenges molded me into someone who can handle #pressure and #deliver the #best.
One of the most important things that I have learned is that never fear any challenge, everything is doable if you keep working for it in a proper way.
After a year of hard work, struggle, and learning… I was awarded the Employee of the Year #award. A day I'll cherish forever.
I love working at CoreView because of-
– Flexible work timings
– Freedom to take up new opportunities.
– Platform to work on different technologies, in different roles
– Other than that the most interesting part is our Cricket team which provide us to participate in tournaments held outside the office
– and not to forget the Yearly Outings, along with our regular treks