Empathetic Buying: The Differentiator
Makarand Vaidya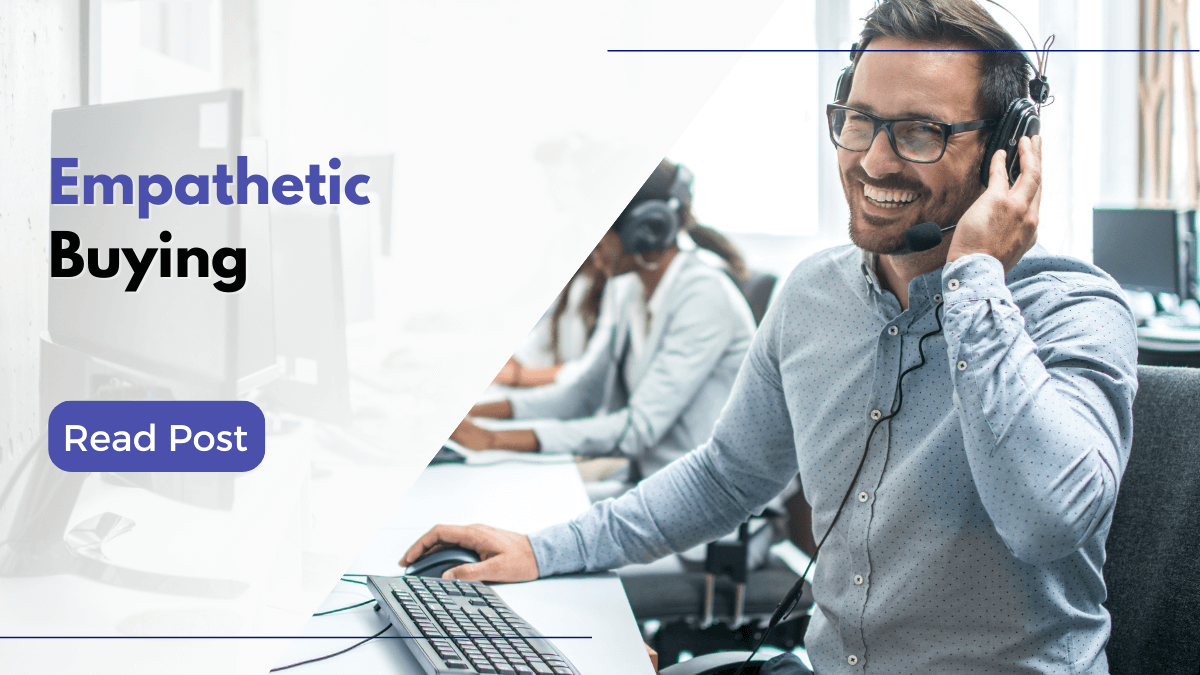 "The need for empathy towards the buyer is huge. It's a differentiator…"
-Doug Brown, former CMO, IBM Systems
"I am looking for a laptop computer, for my daughter." A middle-aged customer called in using the support line.What would be your answer, when a customer calls a support number for buying?
Would it be – "That is great, we have many available to buy online, please log in to our website and choose the best one for you. Here is the link. Is there anything else I can help you with?"
Or it would be like this? "We are short on laptops at this time, can you please call in after a couple of weeks?" Not the answer one wants, but can't help, we have none in stock."
Is there a better one?
"And what will she use it for?"
"It's for her school, school is starting next week and it will be online, at least for now."
"Oh! And you really don't want her to miss her school, right. I see. We are really short on laptops. I can see why you have called in. Let me see how I can help your daughter. Here is an option, you can buy a tab, that will be even better fit for her, she can do a lot more with it."
"I know, but a tab will be more expensive."
"Yes the cost is a bit higher. We have options to pay in parts. Your daughter can take it to school with her when the school starts. Your daughter will love it, it's a "cool" buy for school kids."
What do you think is the response from the customer?
#empathy #empathyatwork #retail #conversationalai #aiforbusiness #ml