5 Ways VoiceAI is revolutionizing the finance industry
Rajashri Phapale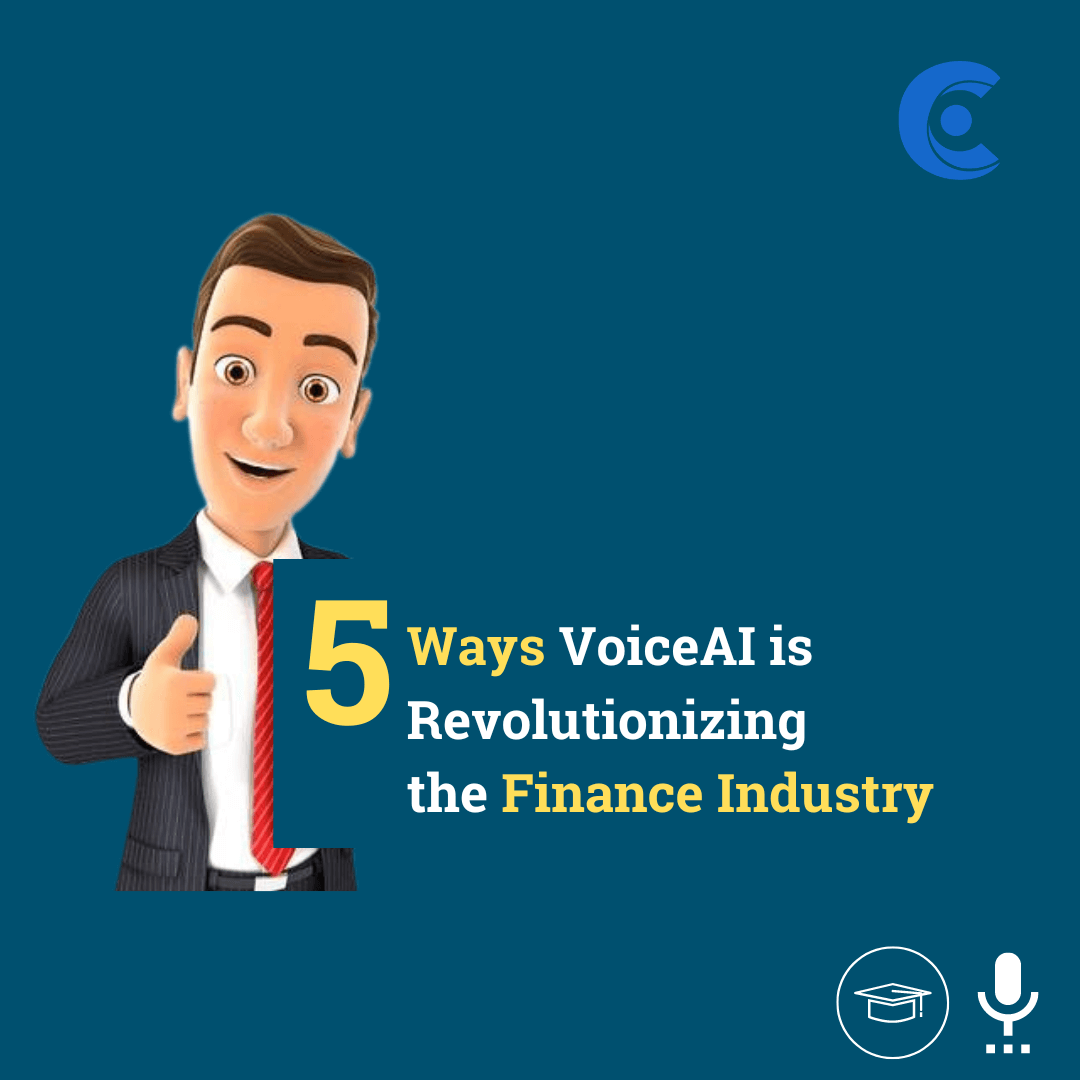 Voice AI is making considerable progress toward revolutionizing the finance sector by enhancing client experiences, boosting operational effectiveness, and facilitating more precise and perceptive decision-making. Here are five examples of specialized voice AI applications in the financial services industry.
1. Customer Support and Service:
VoiceAI-powered virtual assistants are being utilized to do everyday chores, provide 24/7 customer service, and respond to frequently asked inquiries.  For instance, Eno, the voice-activated virtual assistant from Capital One, leverages VoiceAI to assist users in managing their accounts, making payments, and receiving account-related information.
2. Fraud Detection and Prevention:
VoiceAI analyzes speech patterns, tone, and other vocal cues to detect fraud or suspicious behavior. Financial institutions can investigate possible fraud by identifying anomalous voice patterns. Through voice biometrics solutions, Nuance Communications prevents fraudulent account access by verifying customers' voices during phone calls.
3. Personalized Financial Advice:
Based on the individual's financial situation and goals, VoiceAI can provide personalized financial advice. As a result, users are able to make informed decisions about investments, budgeting, and saving. Using VoiceAI, Wealthfront provides clients with real-time updates on their investment portfolios and answers to financial planning questions.
4. Compliance and Regulatory Reporting:
By using VoiceAI, you can monitor and transcript financial conversations in compliance with industry regulations and internal policies. In addition to maintaining accurate records of interactions, it ensures compliance with legal requirements.NICE Actimize's voice analytics solutions are used to monitor and analyze trader communications for compliance purposes.
5. Voice-Enabled Trading and Transactions:
By using VoiceAI, traders can execute orders and complete transactions through voice commands. By streamlining the trading process, trade execution time can be reduced. VoiceAI is integrated into TD Ameritrade's thinkorswim trading platform, allowing users to execute trades and perform other tasks using voice commands.
Ultimately, Voice AI revolutionizes the finance industry by improving customer interactions, improving security, enabling personalized services, ensuring compliance, and improving trade execution.
Let us know your thoughts!