Devyce is now backed by Y Combinator
coreview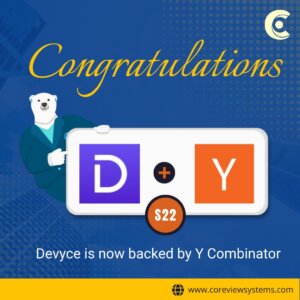 Many congratulations to the Devyce team on their acceptance into the YC-S22 Batch. The Devyce team announced that Y Combinator is now supporting them! They are overjoyed to be included in the S22 batch. Y Combinator is the most renowned startup accelerator in the world.
Using Devyce, you'll get the best of both worlds: software-defined phones with the stability and security of traditional desk phones. Devyce is perfect for businesses of all sizes, from startups to Fortune 500 companies. It's simple to connect your team with Devyce, which enables the flexibility of working from anywhere.
Providing businesses of all sizes with an all-in-one solution, Devyce gives you complete control over customer interactions. The Devyce platform has everything you need to take your business to the next level, from automated SMS and email marketing to segmentation to real-time reporting. CoreView Systems Private Limited recognizes companies that worked hard to create a platform with millions of users. The company congratulates industry leaders for their hard work.
For more details and insights, Read here:
https://bit.ly/3HMkjvu