5 Key Strategies for Data Security and Compliance in a Multi-Cloud Environment
Rajashri Phapale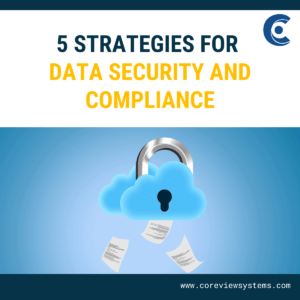 In the dynamic realm of cloud computing, multi-cloud environments have emerged as a go-to strategy for organizations seeking flexibility and scalability. However, alongside these benefits come critical challenges in data security and compliance. Here, we'll explore five essential strategies to tackle these challenges effectively.
1. Data Classification and Encryption : Start with data classification – not all data is equal. Categorize data by sensitivity and implement encryption protocols. Encryption ensures data remains unreadable if intercepted, offering a robust defense against potential breaches.
2. Identity and Access Management (IAM): Effective Identity and Access Management (IAM) is paramount. Enforce strict access controls and role-based access management. Ensure that only authorized personnel have access to sensitive data and monitor access logs for unauthorized activities.
3. Compliance and Data Residency: Different cloud providers have varying data residency requirements and compliance standards. Understand the regulations relevant to your industry and regions. Ensure data storage aligns with these standards, utilizing region-specific data centers where available.
4. Data Backup and Disaster Recovery : Crafting a comprehensive data backup and disaster recovery plan is vital. Regularly back up data across multiple clouds, ensuring redundancy. Test disaster recovery plans for swift data restoration in case of an incident. Comply with data retention regulations specific to your industry.
5. Continuous Monitoring and Threat Detection : Implement real-time monitoring and threat detection solutions spanning all cloud environments. This includes intrusion detection, anomaly detection, and Security Information and Event Management (SIEM) systems. Detect and respond swiftly to security incidents. Regularly audit cloud configurations to maintain security best practices.
Employing these five strategies – data classification and encryption, IAM, compliance and data residency, data backup and disaster recovery, and continuous monitoring and threat detection – fortifies your defense against security risks and compliance challenges in the multi-cloud landscape. It's a proactive approach ensuring data integrity, regulatory adherence, and peace of mind in the ever-evolving cloud ecosystem.
Do you want to strengthen data security and compliance across multiple cloud platforms?