THE NEED FOR ARCHIVING
Information archiving provides interactive, secure long-term storage of electronic business content.
Including with archiving email, instant messages, social media, file systems, Microsoft SharePoint content, and a broad range of other structured and unstructured information. In addition to archiving, these solutions must also provide fast, easy search and retrieval of information, and allow organizations to set granular retention policies which provide the foundation for eDiscovery, Legal Hold, Data Loss Prevention (DLP), and Information Governance.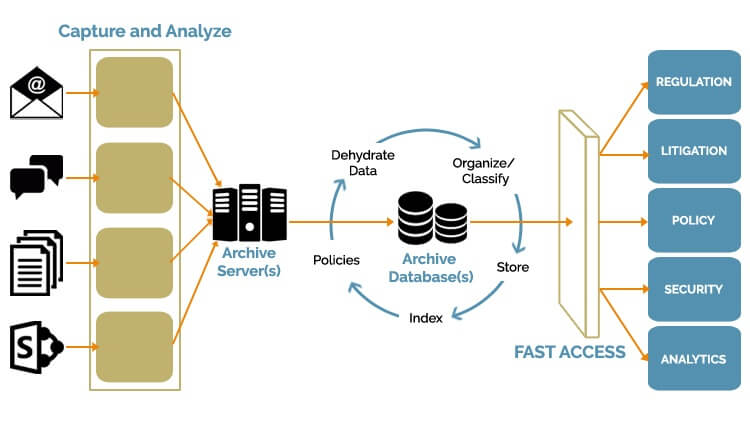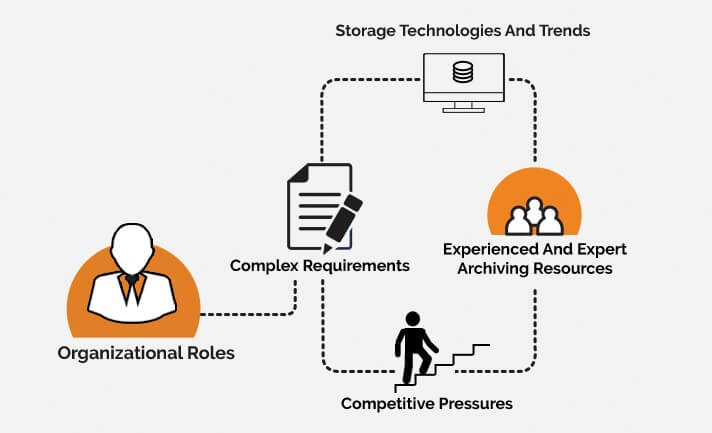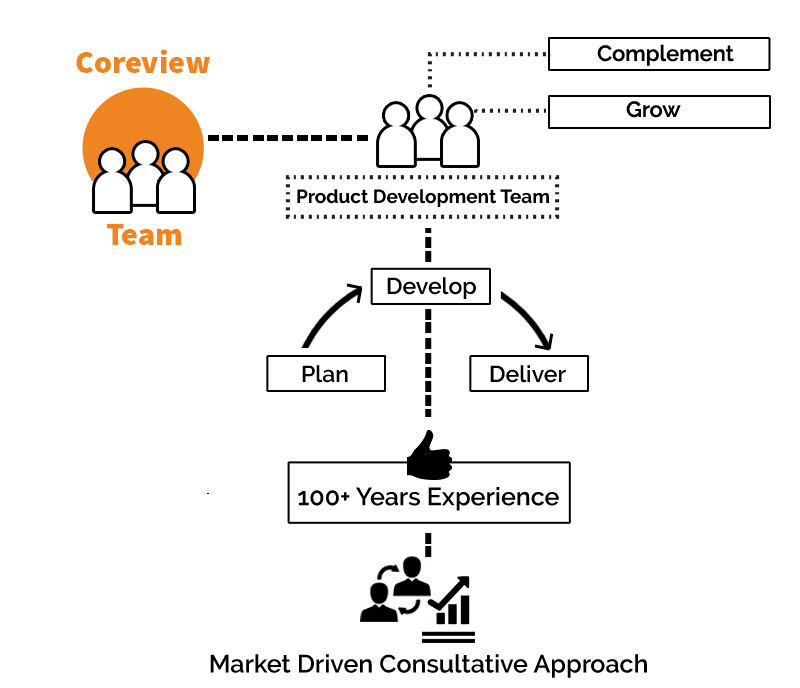 Predictable Archive Sizing
Institutionalized Learning
Value Proposition
CoreView Systems has enabled three of the top five information archiving ISVs to rollout highly available archiving products deployed in the cloud and/or on the premise while satisfying complex customer requirements of scale and performance, multiple data sources and models, storage technologies, retention, management and future proofing.

dash
Software product engineering
Data driven architecture definition process to analyze customer requirements
Built in SaaS enablement, scalability, security, cloud vendor neutrality, service orientation and load balancing, etc.
Infrastructure fully researched and analyzed before building specifications

dash
Technology for transformation
Cost controls
Quick start
Traceable
Easier reporting
100% transparency

dash
Powering Information Archival Products
Deliver high quality products on time and in budget
Expertise in storage tools & technologies, Identification & benchmarking of archive fabric
Build, test and deploy massive scale, high performance archiving solutions
A market driven consultative approach on product development strategy and implementation

dash
Future proofing products
Experienced team with deep knowledge and expertise
Responsive and accountable
Effective due diligence to deliver lasting ROI