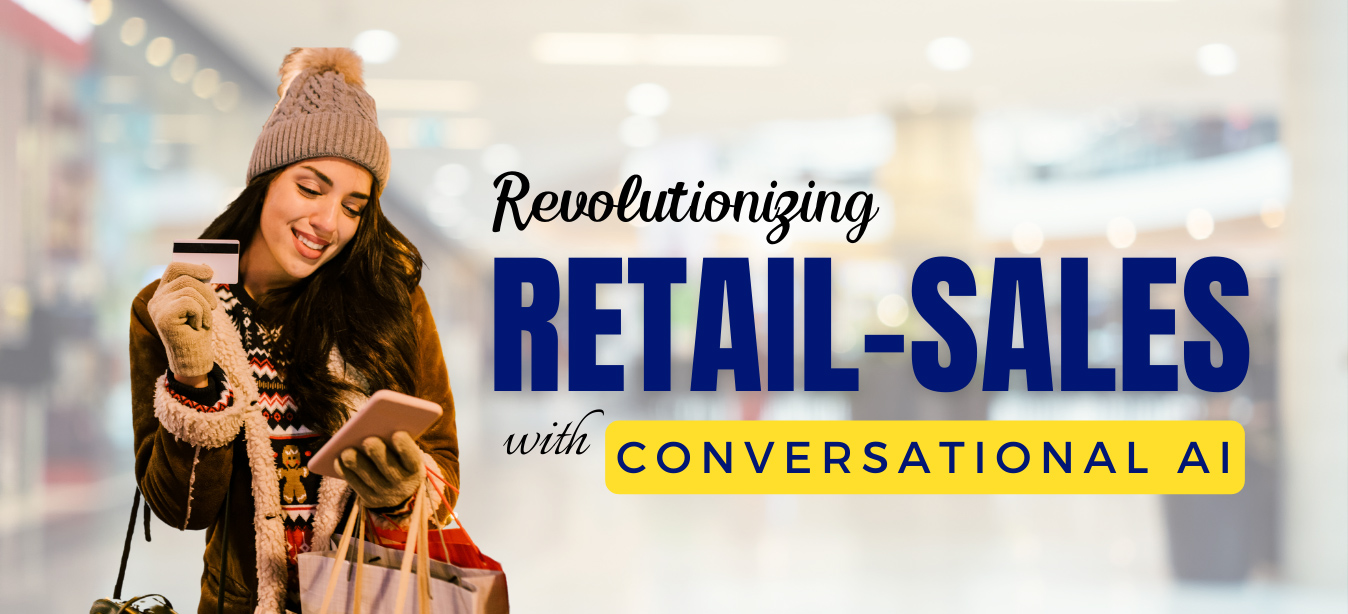 Conversational AI V/s ChatBots
Chatbots aren't a "smart" choice for a majority of customers, especially in Retail. An overwhelming number of customers, as high as 86%, prefer humans over chatbots. Your buyers are likely to favor an experience that reinforces the feeling of human connectedness, like an emotional connection, as opposed to just using technology because it exists. And this is where Conversational AI becomes your winning strategy to gain customer delighted while leveraging technology.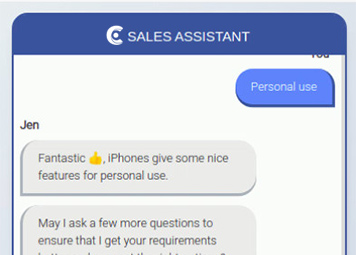 Context-based Conversations
While it interacts with a consumer, its AI algorithms work in tandem to refine its natural language understanding models.
So when a virtual sales assistant responds to a human, it is sensitive to the needs of the consumer and is mindful of the context and intent behind the consumer's queries.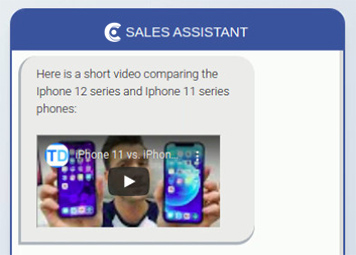 Product Comparison and Multi-media Support
Create a product comparison matrix that helps customers with their decisions.
All buying decisions are supported by multimedia functions like speech to text, pictures, and videos. The support also extends to scheduling events or even rerouting shipments.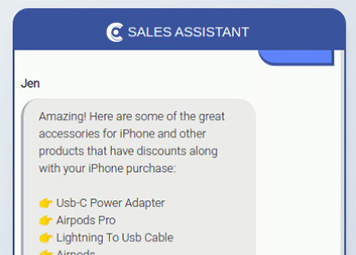 Smart Cross-Selling Options
Virtual sales assistants can keep track of previous interactions and use deep learning to draw insights, which means that they understand each customer's preferences and can suggest the right product while cross-selling.
Conversational AI also closely resembles the support that in-person employees give during an offline store experience, reinforcing its power to cross-sell.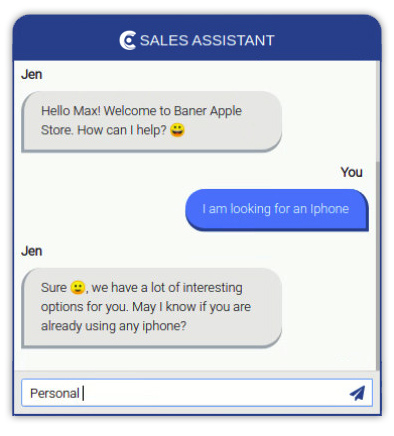 Deliver a Great Customer Experience
Conversational AI is not just another user interface. It goes above and beyond and helps create a positive user experience. With natural language processing, a virtual sales assistant can learn from customer interactions and continuously improve its ability to resolve problems.
Increase ROI with Multimedia and Cross-selling capabilities
With Conversational AI, the range of interaction is vast. A virtual sales assistant can be used to create an omnichannel experience and can support multimedia, enhancing user experience. Conversational AI can be leveraged to cross-sell and upsell from the company's catalog and make recommendations based on the customer's order history.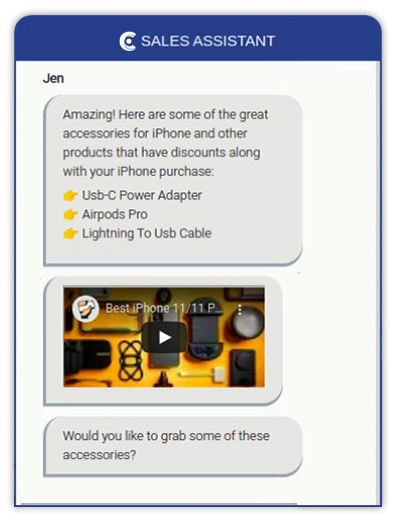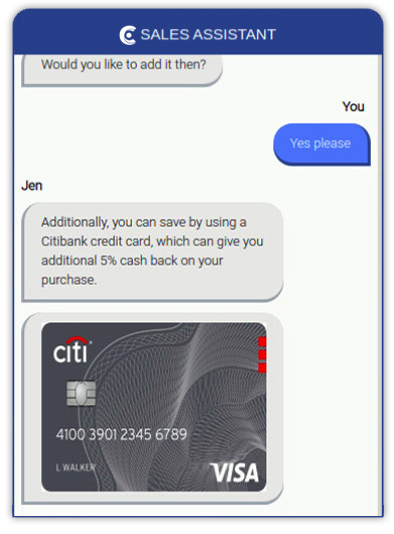 Build a long term relationship and Brand Loyalty
Conversational AI has the real potential to craft personalized conversations with customers, chart a significant bump in conversions in a limited period. In the long haul, it increases the customer lifetime value and helps build trust and goodwill for the brand.
Our Esteemed Clients